Good Restaurant Marketing Decisions
There is a deluge…a tsunami of advertising, marketing and "branding" opportunities crashing over the restaurant owner every day.  There is no shortage of ways you can spend your hard earned money!
This Restaurant Marketing Decision Maker is our new tool to help you make the right decision on if, when and where to invest your marketing budget.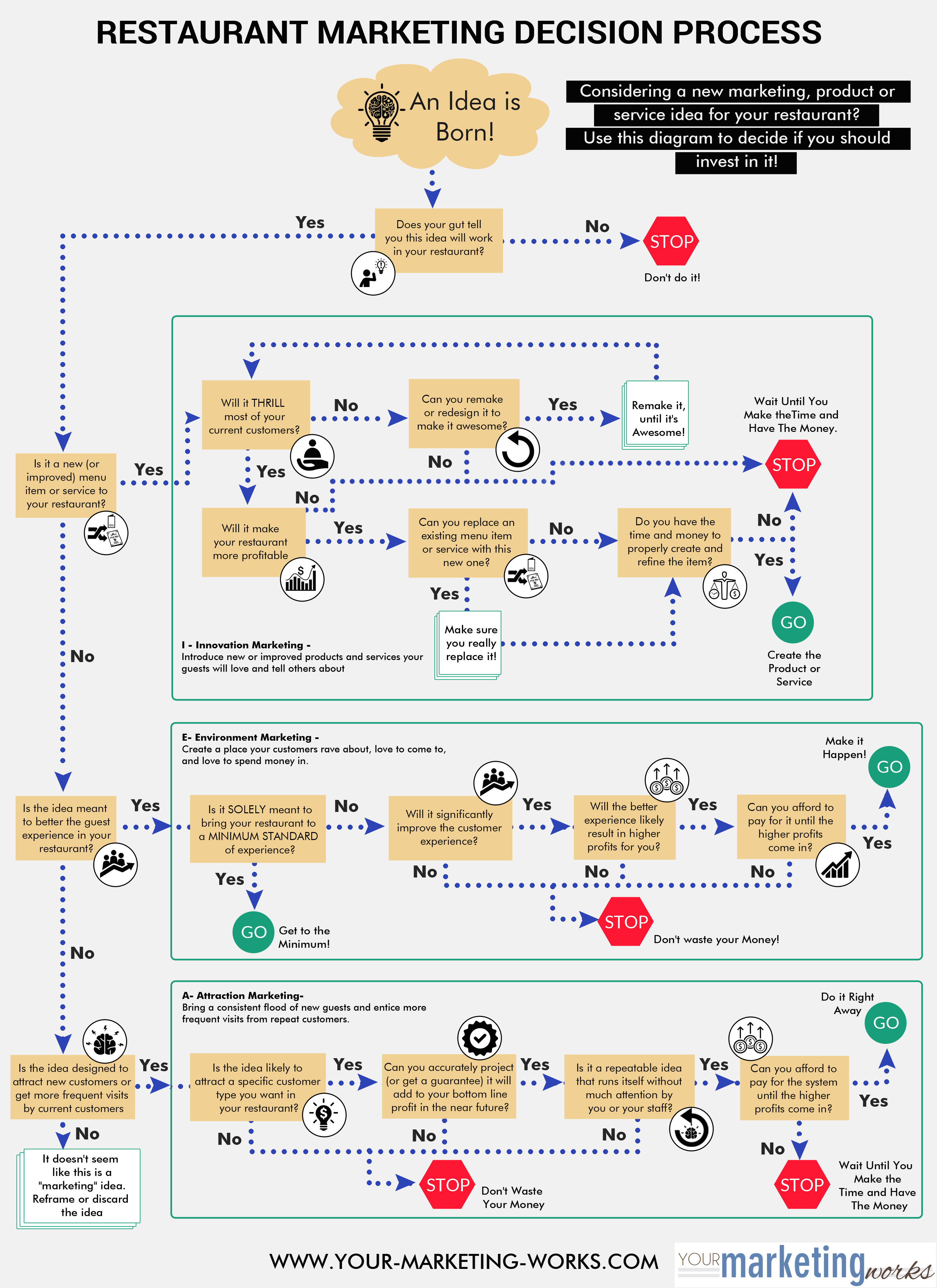 Click on the image to download a printable PDF.